Having proudly supported Aussie homes for over 100 years, Pental's iconic brand portfolio is founded upon honest products that promote hygiene and health.
White King, Janola, Sunlight, Softly, Country Life, Velvet, Martha's, Huggie, Natural Selections, LUX, Little Lucifer and Jiffy set the benchmark for quality in supermarkets, and are also proudly Australian made and owned.
Our products are simple, but most importantly – they work.
Pental – Trusted by families for generations.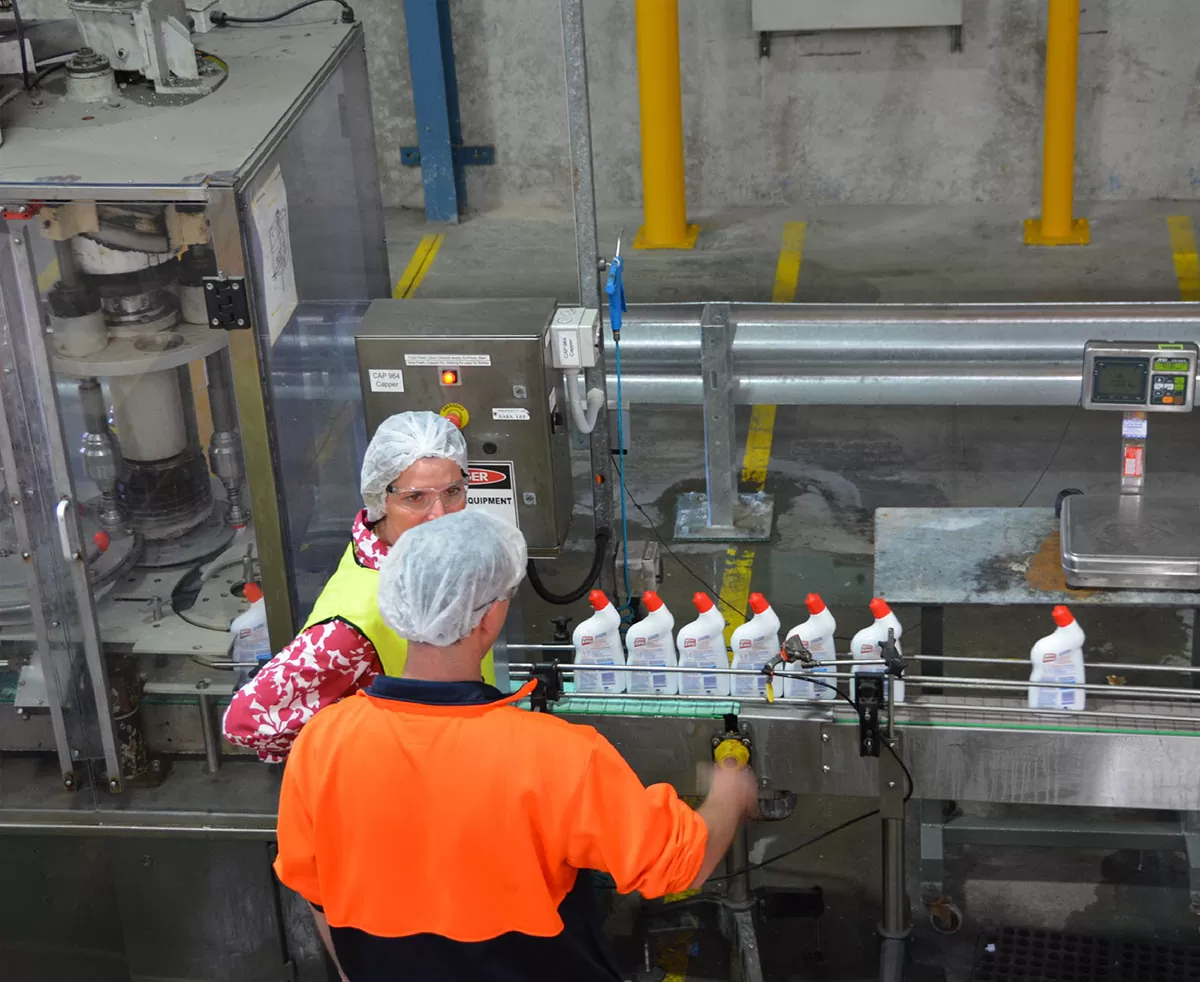 Pental is a tried and trusted Australian provider of household chemical and cleaning products. With an iconic portfolio of brands, Pental has been servicing Australians for generations with honest products that really work.
Pental brands have a rich history; From White King, Australia's iconic household cleaning brand since 1950, to Lux, whose soap flakes have been cleaning and freshening Australian and New Zealand clothes since 1903.
The quality of Pental products is a testament to our ongoing commitment to our values, founded upon innovation, performance and a united team that propels our brand forward together.
CHARLIE MCLEISH
MANAGING DIRECTOR
Before his appointment at Pental, Charlie McLeish spent over 30 years in the Fast Moving Consumer Goods (FMCG) industry including 20 years managing major bakeries within Bunge Australia (Goodman Fielder) focusing on business turnaround.
After Goodman Fielder, Charlie spent 15 years at George Weston Foods in the position of General Manager of Tip Top Bakeries Victoria where he implemented the business turnaround from negative EBIT of $6M to positive EBIT of $12M within an eight-year period.
Charlie then transitioned to National Sales Director of Don Smallgoods.
Charlie McLeish has vast sales, marketing, manufacturing and logistics experience with proven turnaround capabilities.
Appointed CEO 1 January 2014.
Appointed Managing Director 6 April 2020.
NEIL GODARA
CHIEF FINANCIAL OFFICER
Neil Godara was appointed as CFO of Pental Ltd in October 2018 but he has been with Pental in finance roles since early 2013.
Apart from managing day-to-day finance functions and supporting the executive team, Neil has successfully led and contributed towards various major projects during his time at Pental.
Neil holds a CPA qualification as well as a Master's degree in Financial management.
Neil came to Pental with a vast financial management experience in wholesaling and manufacturing environments having previously worked for Mitre 10 Australia and Metalflex Pty Ltd (taken over by Reece Plumbing).
MANUFACTURING
As a manufacturer and powerhouse of Australia's favourite brands, Pental also has a Contract Manufacturing division, which manufactures to company specifications for private label or store brands. Contact us to find out more about how we can manufacture your product, to your unique specifications.
Our extensive experience at all phases of the process, from entry-level product development, technical assistance, packaging, quality control to distribution, enables us to offer total solutions to our clients.
Our manufacturing facility is located in Shepparton, north of Victoria's capital city of Melbourne, Australia. To ensure we meet our customers' needs, our facilities can operate continuously – 24 hours a day, 7 days a week.
HOTEL AMENITIES
Pental has been supplying the hotel industry for more than 20 years with both a Guest Amenities Range and a Washroom/Laundry Range of products. We understand how crucial it is to make a good, lasting impression on guests. Our amenities range is a collection that guests have come to recognise and trust. We offer a complete range that captures the beauty of nature and the countryside, and delivers on quality every time.
Proud to be Pental
Meet our team and hear why they are proud to be part of the Pental family.